WHY WE HAVE THE

 

NO.1 RATED DOG DENTAL TOY 2021
The solution to your dog's anxiety and stress & 
hassle-free tooth brushing experience
with your best friend.
This self-playing tug toy uses an innovative design to help release pressure from your dog's molars, greatly reducing any unwanted chewing behaviours.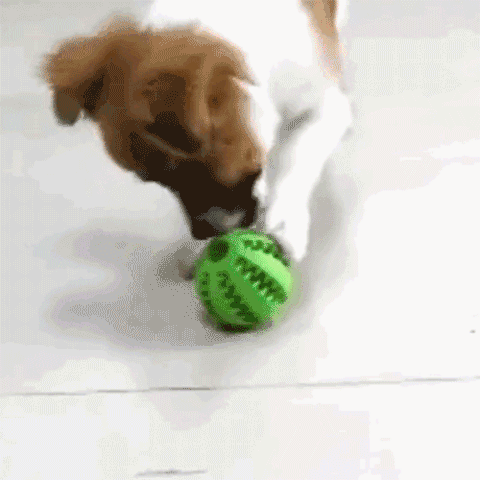 Specially designed premium, soft bristles that effectively remove plaque and massage your dog's gums. The TUG TOY is a huge hit with all dogs and will keep them busy & happy for a while!  Save 50% Off + Free Shipping Today!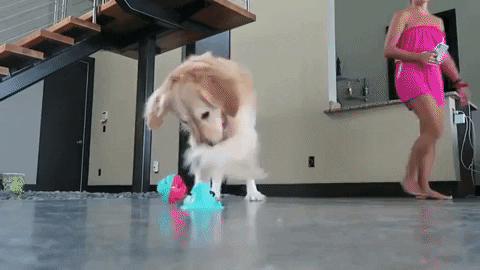 PRODUCT BENEFITS
🐾 Relieves Anxiety & Stress - Healthy interactive exercise is proven to alleviate anxiety & stress in dogs and even ease separation anxiety!
🐾 Prevents Unwanted Chewing Behaviours - Dogs like to bite on materials in your home. This can lead to damaged belongings or safety hazards (e.g. electrical cables). The TUG TOY lets your pup satisfy their wild-side whilst keeping them safe & your belongings undamaged.
🐾 Avoid The Hassle Of Teeth Brushing - Every dog owner knows the struggle of trying to brush their dog's teeth. Why not let your pup clean their teeth whilst playing with their own new favourite toy?
🐾 Promotes Healthy Teeth - Our TUG TOY is very effective at cleaning your dog's teeth and gums promoting healthy teeth.
🐾 Prevents Undetected Dental Diseases - Most gum diseases in dogs occur under the gum-line. This means that your pup may be in pain without you even knowing! The TUG Toy effectively cleans their teeth in 3 ingenious ways, whilst they play! This can be very effective in preventing such dental diseases.
We strive to have the highest quality dog products on the market. We send out monthly customer questionnaires to gain feedback to ensure we are continually improving the design. So you can be sure that with our TUG TOY, you will have the highest quality dog dental care product on the market.
We are proud to say that our TUG TOY has earned its reputation of being a revolutionary dog dental care product that has blown all competition out of the water due to its superior feature and excellent results!